Apollo
Back Drop X Curtain Call
Crossbred
Price: $200/dose
Overrun Price: $100/dose
Bred by: Will Hilty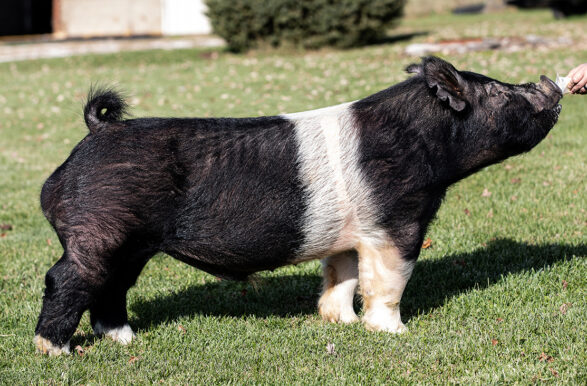 Apollo is one big-footed, big-legged, stout son of a gun. He is an absolute beast.

 

He has the right back shape and a genuinely incredible amount of overall power that one needs to be successful in this very competitive show world.

 

We are very pleased to be able to bring one of this caliber from the well respected breeder Will Hilty.

 

Use this guy on the females you need to make stouter, bigger legged, bigger bodied, but still keep that show ring look.

 

Apollo is a great combination of style and power.